"49.7% of WWII veterans became entrepreneurs compared to only 4.5% of Post 9/11 veterans that became entrepreneurs."
- Weisul, K. "Where are all the Missing Veteran-Owned Businesses." Inc. Oct. 2016.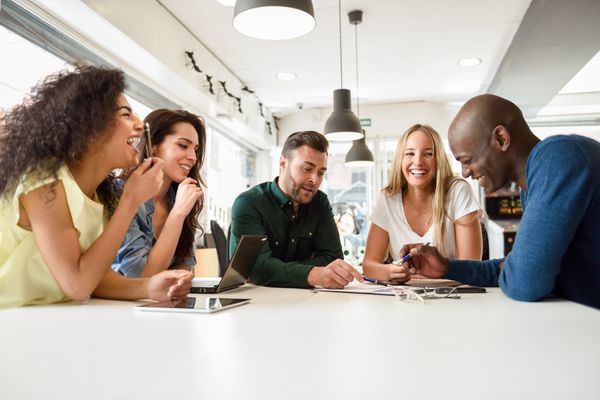 OUR MISSION
WE HAVE A MISSION to alter this statistic and to educate entrepreneurial minded veterans about the opportunities and possibilities of franchise business ownership.
Entrepreneurial veterans are a great match for franchise businesses because the skills of leadership, teamwork, strong work ethic, and ability to execute a plan are the same skills that make for a successful franchise business owner.
Franchise business opportunities are a great match for entrepreneurial veterans because the vast resources, proven business success, standard operating procedures, and franchisor support reduce the risk of failure and improves the probability of success in business ownership.
As franchise brokers, we connect this perfect match of veteran skills and franchise business benefits based on our 20 years of experience as veterans, business coaches and entrepreneurs.
Our Process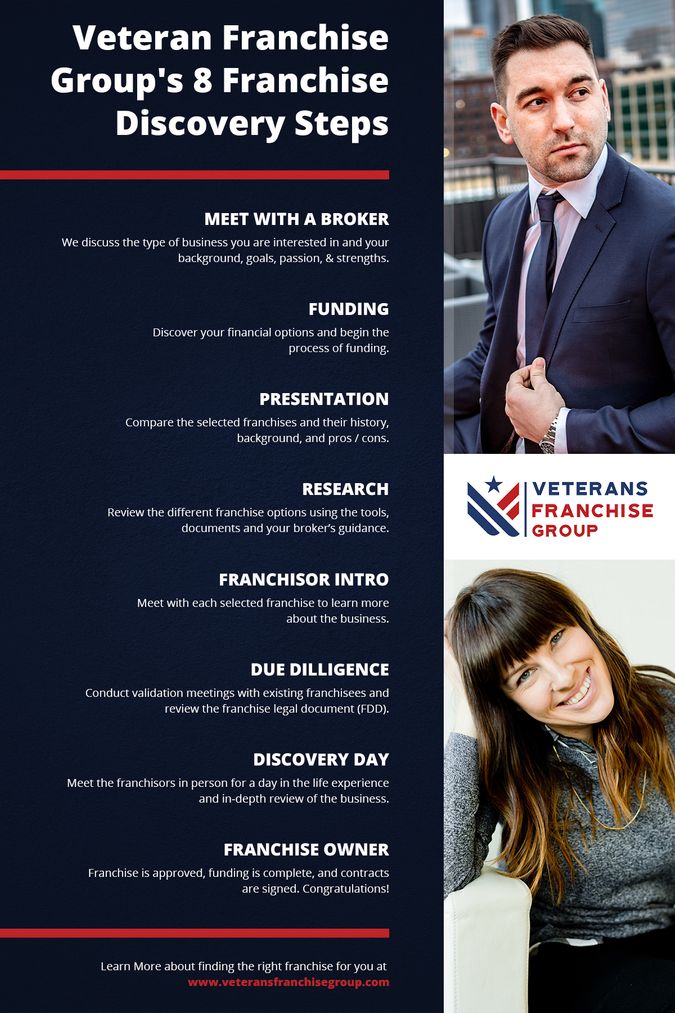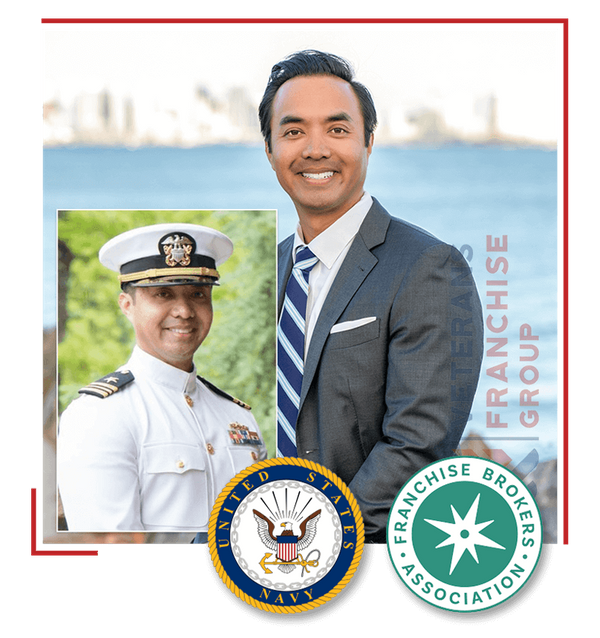 Gilbert Saguid
Navy Surface Warfare Officer & Enlisted Nuke Machinist Mate Veteran

Ph.D. Leadership Studies Candidate, University of San Diego

Master of Business for Veterans (MBV), University of Southern California

Franchise Brokers Association (FBA) Member

Non-profit Advisory Board Member to VETtoCEO
Following the Navy, I successfully climbed the corporate ladder, achieved success as an entrepreneur, and now mentor veterans in discovering their path to business ownership through franchise businesses.